Be part of an awesome experience with desert safari adventure in the form of self-drive Quad bike and dune buggies tour, dune bashing ride in the form of safari , where experienced drivers take you on a bumpy ride over the big red dunes. The adrenaline rush is followed by a visit to a traditional Bedouin camp, where you can enjoy camel rides, henna painting, and shisha smoking. A sumptuous BBQ dinner is served while you watch a mesmerizing belly dance performance, fire dance and tanoura show under the starry sky. The adventure does not end here, as you can also try sandboarding, Quad biking and Dune buggy ride.


Excellent tour, it was worth the money. We took a desert safari and ATV driving with this company. Our driver was Saif, super friendly positive man. Saif is professional driver, definitely recommend him. Everything was fine, the car TLC was 2016 production year in excellent condition. We started with 30 mins ATV driving, beginners will like it. After that Saif took us on a ride on the dunes. We ended day in a camp, the dinner and entertainment was good. It was worth the money. We'll come next time to drive motorcycles with this company.
Best experience in desert C'est notre 3 ème safari a Dubai et c'etait de loin le meilleur, 1ère experience pour nos 2 enfants de 7 et 11 ans et ils ont adoré! Nous étions avec Saif qui est un super guide , il a été aux petits soins avec nous et nous a fait de superbes photos avec nos enfants dans le désert. Si nous revenons à Dubai nous referons appelle à eux et demanderons le même chauffeur qui est juste top ?. Merci pour tout Saif ?

Dubai MUST First time visiting Desert Safari, and for sure one of the best days spent in Dubai. I'm grateful for the people I've met, especially Saif, who is one of the best out here, for sure! I recommend the trip to anyone who would like some adrenaline, they will provide enough of it!

Très bien Très bonne expérience cadre très beau le guide est à l'écoute et prend soin des passagers je recommande

Amazing trip in the desert Best experience in dubai! I recommend a lot! Thank you Saif for this unforgettable experience. Everything was perfect

Fun quad ride Our driver Saif who picked us up at the hotel, is very friendly and professional. We did quad riding. The guide adapted the tour to our riding skills and made it very interesting. We will definitely use the same company when we come back.
Best! Best company..this is my second time with this company..we had a lot of fun from ATV to the super Show..Saif was our driver he got a nice personality and will make your journey comfortable and great!
Enes Hatipoglu
2022-01-23
Amazing afternoon and evening in the dessert We had a great experience with our guide Saeed. He was always perfectly on time and well organized. We spent our afternoon and evening with him. First he took us to a buggy tour. After that we went dune bashing which was amazing. In the evening we enjoyed dinner in the dessert accompanied by several shows. Everything was as promised. We will come back again for sure.

Desert safari Excellent driver Saif, serviss very good. Would recommend to use. Very well spent time. Thank you for amazing experience and great time!

Safari dubai Amazing experience Best driver Saif Best atv riding We highly recommend This safari is just the best you can have in Dubai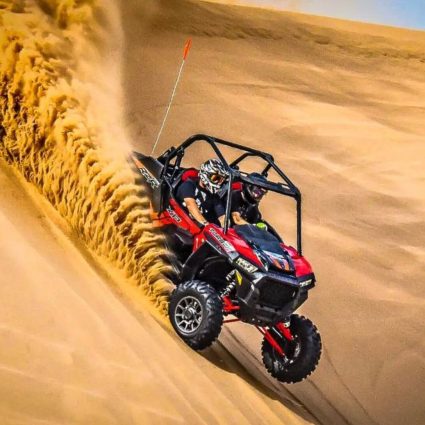 Dune Buggy Ride Tours with red dune safari, Camel Ride, Sand Surf & More.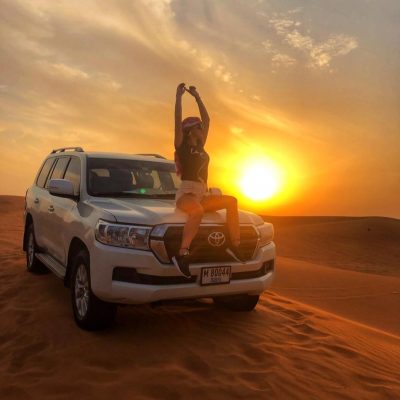 Evening Desert Safari Dubai
Red Dunes Drive, Camel Ride, 3 Live Shows Sand Surf, ATV & More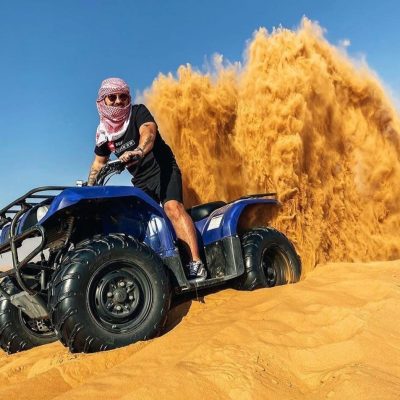 Quad Bike Ride Tours with red dune safari, Camel Ride, Sand Surf & More.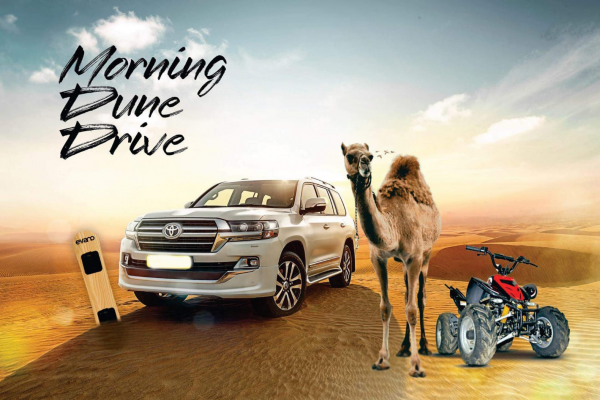 Morning Desert Safari Dubai
45+ Minutes Of Dune Drive, Camel Ride Sand Surf, 4x4 Atv Bike & More.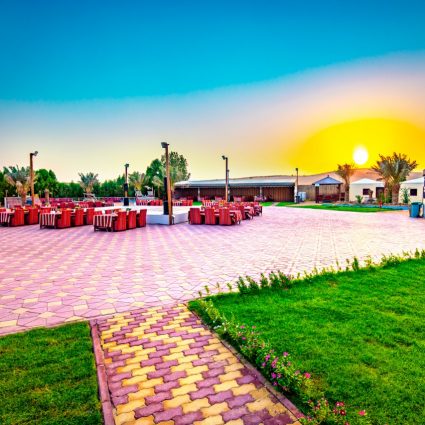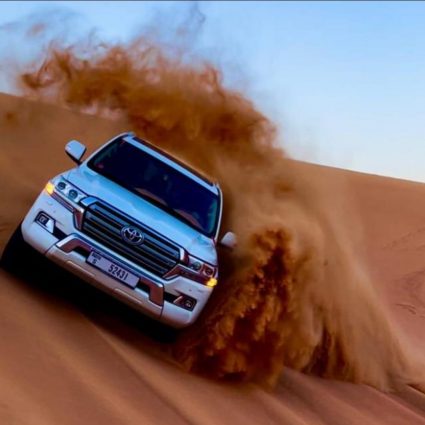 Thrilling Adventure high dunes red sand lahbab area dune bashing
30+ Min Traditional Camel Ride, Sand Surf, Soft Drinks and a lot More.
Our company has no liability for any damage caused to quad bikes or buggies while your quads session No insurance coverage for using Dune Buggies & Quad Bike client should sign a disclaimer form /waiver before starting the tour.
Riding high dunes open desert with no boundaries.
Riding high dunes open desert with no boundaries.
Riding high dunes open desert with no boundaries.
Riding high dunes open desert with no boundaries.
A summary of included and excluded things in a Desert Safari
It doesn't cost a thing
Blasting dunes on quads

This year's hottest New York trend.

Express Yourself With Mehndi

Belly Dancing while Classical Music Plays

A fire dance with Tanura show

Short camel back ride

Sheesha Smokeless Smoking Facility

Drinks Available: Arabic Tea, Coffee, and Water

Vegetarian and Non-Vegetarian Dishes Available

Fresh Fruits & Sweet Treats
The Available Deductions
Bar counter in package

20 dinars for unlimited henna painting.

Have a Sheesha at your table for 50 Dirhams.

Purchase a Quad Bike for only 100 Dirhams!

One hour of trekking across sand dunes with a dromedary

$10 pictures with the falcon

Horse Riding for 20 Dirhams
Hours and Dates
Pick up Time: 2 p.m. – 2:30 p.m.

Pick Up Time: 08:30 PM – 09:30 PM
Approximate time to complete: 06:00 hours
How do I pay?
Cash Payments Only – Upon Pickup
Automated Teller Machine / Internet Bank Transfer 
Pick up is only available at homes/hotels/centralized meeting points.
Thrilling sand dune riding on a 4×4 Land Cruiser in the desert, climbing high on the sand hills, and coming back down with a sudden stop.
Learning more about the natural world from the perspective of riding a camel.
If you're new to the region, have a look at desert culture first by going on a trek with camels, then energize yourself with an Arabic buffet dinner and live music.
The Eastern Desert Bedouin Camp Site
In other words, after Dune bashing, Camel and Horse riding, and ATV quad bike Ride, you will enter the base camp, where you can enjoy entertainment in a genuine Arabic setting.
Iced tea, coffee, and a plenty of water will be waiting for you at the desert base camp.
All-you-can-eat barbecue dinner with free buffet
Unique and international buffet with 15 dishes, including vegan and vegetarian options, traditional Arabic options, and other ethnic choices.
We offer Tanura dance, two belly dance performances, and a fire performance.
Stereotypical Arab Clothes
In the Dubai Desert Safari Tour, you have the option to dress up in traditional clothes for your photographs.
Prepare for an exciting jeep tour!
If you're interested in Dubai desert safaris, take a look at our offers. Which one do you prefer? On each of our Desert in Dubai tours, we'll give you an action-packed tour across the dunes and take care of any details that could prevent you from getting the best trip. Through Emirates Luxury Cruises, you can enjoy safety and comfort in the cabins of our rugged and up-to-date Land Cruisers.
Abu Dhabi EVENING DESERT SAFARI
What a great opportunity to enjoy the beautiful sunset, feeling the orangish delight all around. Isn't it? Whether you think evening desert safaris only have thrilling rides, you should know that you'll also get to see evening live shows and barbeque dinners that you'll treasure for the rest of your life. If you want to spend quality time with your loved one, plan an evening safari with them.
LAST OPPORTUNITY: NIGHT SAFARI WITH QUAD BIKE
It is possible to combine a quad biking trip in the evening with your morning desert safari, giving you the chance to enjoy it from both perspectives. No two ways about it – you need to quad bike at some point in your life. We highly recommend this package if you are an off-roading enthusiast. Wouldn't it be amazing to go dune cruising on a quad bike? Additionally, the package includes many more exciting activities. This trip is certain to be an unforgettable one.
A day trip through the dessert with your guide stopping to partake in some amazing iced coffee.
Every morning during your Desert Safari, you'll have a refreshingly cold breeze blowing, warm sunshine warming you up, and beautiful desert landscape surrounding you. You'll also have many thrilling jeep tours to explore. All of this will also let you experience a thrilling desert safari and go see many awe-inspiring sights like glorious golden dunes. Would you like to ride a camel? I want to do sandboarding, dune bashing, and sip a cup of Arabic coffee.
Exploring this place will let you experience a slice of classic Arabic culture and life. You will have professional drivers drive you to the desert so that you can make the most of your safari.
SUNRISE JEEP RIDE, SUNSET BEACH CLUB, ENDLESS DAY OF ADVENTURE!
Experience Dubai's Desert Safari even more fully with this package that includes an adventurous morning quad biking tour. You won't get the same beauty of the desert without trying quad biking. Make sure to be cautious though so you enjoy the ride. Prepare to hold your breath!
If you're seeking the rugged hummer experience and crave desert views, look no further.
There's something memorable about a Dubai Hummer desert safari that you'll never forget. Once you go on one, you'll never feel the same way about safaris again. Why, when you can watch the sun set in the dunes, the sunrise the next morning, and live performances. All that in the comforting dunes with food and drinks available too. Why, what else could you need?
Driving in a Hummer at H3's allows you to explore the desert, the sights, and find comfort and style in Dubai Desert Safari.
DESERT OVERNIGHT SAFARI
If you want to see a sunset and a sunrise in one outing, then go for the Overnight Desert Safari. A camp experience like this is a joyous occasion in which you will enjoy live performances, a lavish dinner, and starry night sky over the sand dunes. There is also time for you to relax with a hot tea or coffee while enjoying bajjis. Furthermore, there are also other fun things like camel rides, horseback riding, sandboarding, slide shows, and folk dance shows.
SPECTACULAR DESERT SAFARI DISCOUNTS
If you're looking for an exclusive desert safari, look no further than VIP Desert Safari Dubai. There, you can relax in the comfort of your own vehicle and stay in campsites. Lots of transportation options are available for you to use including Jeeps, Rolls Royces, and Range Rovers. If you would like to get a good, but casual tour in the desert with little crowds, you might consider going on a VIP desert safari in Dubai.
Take a trip to Dubai.
You're tour to Dubai won't be complete without taking in the sights of Dubai city. It's never too late to explore the most interesting parts of the city and find new things to see. During an excursion in Dubai, you can marvel at buildings and the designs which have made them famous.
There are a lot of tourist attractions here including Burj Khalifa, Burj Al Arab, Palm Jumeirah, and The World Islands. One can do both luxurious shopping malls and the traditional souks.
TOUR OF ABU DHABI
From intriguing historical sites to intriguing natural sites, a trip to Abu Dhabi is sure to be an unforgettable experience. The best way to explore Abu Dhabi's beautiful desert landscape is with a Sunset Desert Safari.
LOCATED ON SONGEER AHUTE
The sun is setting, and the pleasant aroma of fresh air coming in from the creek is strong. In fact, it's a perfect time for a Dhow Cruise. Wouldn't you agree? For example, the Sunset Desert Safari experience offers a nice respite from all the outdoor adventures with tours such as The Tower at Dubai Creek, The Old Souk, and more as you pass by. Dhow Cruise Creek has light snacks and Arabic coffee as well as refreshments for purchase. You can also enjoy live entertainment and see some traditional Emirati music and dance performances on board. Ready to try out this traditional take on Dubai?
RED SEA JOURNEY LAUNCH DOCKS
The Dubai Marina is one of the most popular areas in Dubai. Visitors will be able to see its full glory from the water. The Dhow Cruise Marina has luxury yachts, high-rise buildings, and elegant bridges. The Palm Jumeirah and the Skyline Tower are two prominent attractions on view there.
With live entertainment, good food, and a setting unlike anything you'll experience back home, the lower deck of the cruise ship is sure to make for a memorable evening for you. With that in mind, please consider taking part in a tour of Dubai Desert Safari so that you can capture wonderful memories that will last a lifetime.