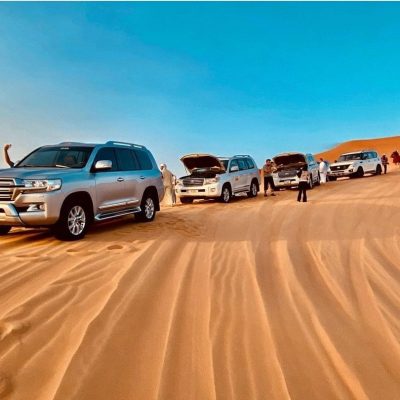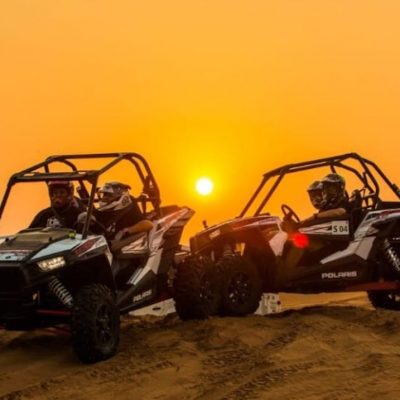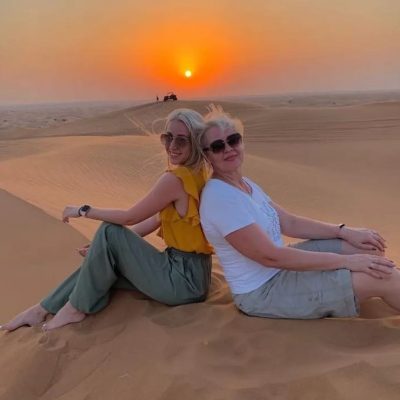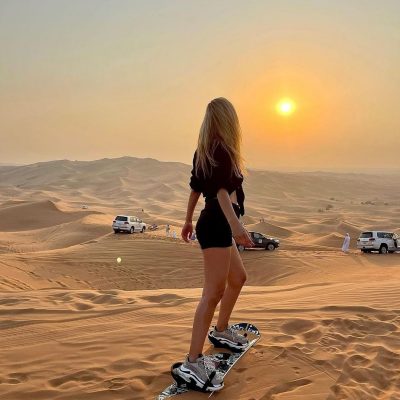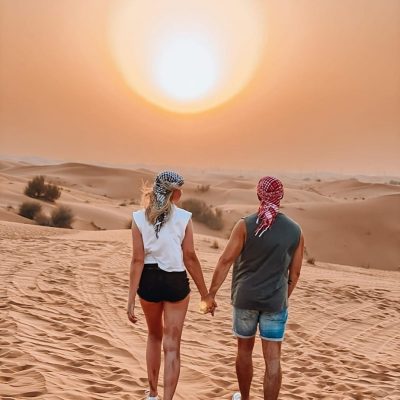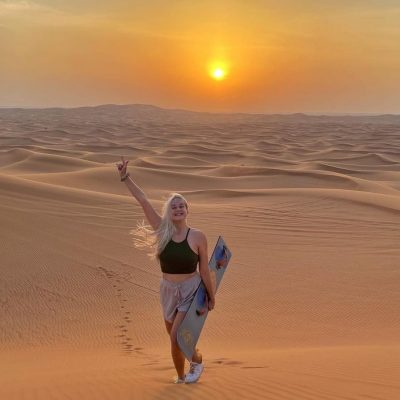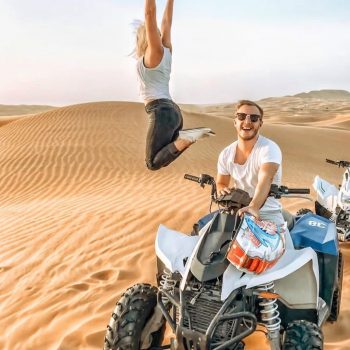 Morning Desert Safari With Quad Bike
All inclusions + Quad Bike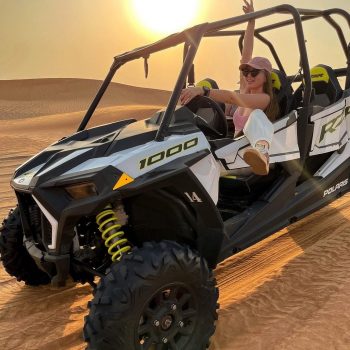 Morning Desert Safari With Dune Buggy
All inclusions + Dune Buggy
MORNING DESERT SAFARI DUBAI INCLUSIONS
Get picked from any location (Residence/ Hotel/Apartment)

An SUV 4x4 will be your ride.

Slow drive to the Dune to capture photographs.

Before the dune bashing, convey and deflate the pressure in the tire.

A Licensed Safari Driver will take you to Red Dunes for a 25 TO 30 minute Thrill Dune Bashing with sandboarding

Refresh your drinks/water/juices (short camel ride)

Drop off at your location back to Dubai

For 5 or 6 people who want to start the journey earlier or later, just let us know while booking

Fill the form with Flight Landing time and Departure time to experience Desert Safari during a flight stopover at Dubai Airport. Your adventure will be scheduled and we will get back to you with the details.
Breakfast

Long Camel Ride

20 minutes

Quad Bike 20 minutes
Are Additional & Not Included In Self Drive | Standard | Advance Package
Pick-Up From / Hotel / Residence Will around 08:00 08:30 AM.

Drop back around 012:00 PM / 12:30 PM

Your Designated Safari Guide Will Call You At Provided Contact Before 1 Hour From Pick-Up Time.
INCLUDED IN MORNING DESERT SAFARI TOUR
Become picked up from anywhere, residence, hotel, or apartment.

A utility vehicle like an SUV 4×4 will be your vehicle.

Slowly driving up to the dune in order to take photographs.

To avoid getting sand in the tire, pump and release the air pressure in the tire before hitting the dunes.

Hire a Professional Safari Driver to take you to Red Dunes for 25-30 minutes of exhilarating thrills.

Restock on drinks/water/juices, and a short camel ride

Deliver your items back to Dubai

Feel free to inquire about an earlier or later departure when booking, if the tour is for 5 or 6 people.

Fill out the form with the Flight Landing and Departure time to have your desert safari excursion during a stopover at Dubai Airport. We will arrange everything for you, and get back to you with more information.

 
THESE SERVICES ARE EXTRA PAID
Eggs and bacon.

A 20-minute long camel ride

Taking a Quad Bike for a 20-minute tour
Additional Items not Included In Self Drive Standard Advance Package
Pick-Up From / Hotel / Residence Will take place at 08:00 08:30 AM.
Drop back by 12:00 PM / 12:30 PM

Your safari guide will call you on the phone at the phone number you provide one hour before pickup.
The Best Morning Desert Safari in Dubai
If you are looking to experience the thrill of your life, then the morning desert safari in Dubai is the perfect thing to do. The desert safari will take you through the fastest dunes in Dubai, and you can even try sand surfing as well! All this before you have your first sip of coffee! So, let's find out more about this experience by reading our guide on the best morning desert safari in Dubai below!
What is a morning desert safari?
A morning desert safari is a great way to explore and experience some of what Dubai has to offer. A typical day-long desert safari tour starts before sunrise when you'll meet your guide at your hotel for an early departure. This is an adventure-filled day of sand boarding, camel riding, dune bashing, belly dancing and optional activities like quad biking or hot air ballooning over the sand dunes. Over breakfast (included), you'll enjoy a warm welcome from our friendly tour guides who will be happy to share their knowledge about local customs, history and stories about camels.
This is an exhilarating activity you can do after breakfast as you prepare for an exciting day ahead. The dune drive takes you through stunning scenery including red sand and golden gravel. As you glide across your dune buggy, enjoy breathtaking views of local flora and fauna. Let your camera capture amazing photos of gazelles, falcons and camels that roam freely in a natural habitat untouched by human civilization. You will also have time to play with little kids on our giant playground made up of giant sand hillocks or dunes for added fun. This is also a good opportunity to capture picturesque moments as sunset or sunrise over a desert stretches from dusk till dawn into day-night cycle.
Things to know before booking
Camel Riding In Desert –
Before you get on your camel, it's important to know a few things about riding one. First, these animals can be temperamental and have a tendency to behave like they own you. So always remember that they're huge and if they buck you off or throw you into a sand dune, you won't be able to jump right back on like it's no big deal. Also: Never let anyone else ride your camel (unless you want them spitting up all over your trousers).
Quad Biking Experience –
You may think that motorbikes are dangerous enough as it is. But how does motorcycle driving in the desert sound?
Quad Biking is a pretty exciting activity if you have no problems with speed. So, what can you expect from a Quad Bike in the Dubai desert?
The whole experience will last about 2 hours and it starts with a briefing on how to drive and operate your quad bike safely. The instructor will give you tips on how to operate it efficiently and help you avoid any accidents.
You'll then be taken into the Dubai desert for an exhilarating ride over sand dunes, small sandy paths and rough terrain that offers some breathtaking views of beautiful nature around it.
During your time out there, take advantage of stopping points for photos and don't forget to check out everything that's going on around you because chances are that one of these camels may be staring at you (don't worry – they're just curious). After your first round, get back on your quad bike for another run!
Top places to go on a morning desert safari
Dunes are tall and steep hills of sand that form on wind-swept deserts. Sand surfing is a great way to experience them—and it's even easier when there are dunes near your morning desert safari lodge or campground! Just get a quad bike, head out into an empty stretch of desert, and play on some big old dunes. Get up to 50 feet off of the ground, make lots of sandcastles and check out amazing views from atop some serious dunes. You don't even have to think about how you're going to get back down; just go for it and let gravity take care of itself!
Sand surfing is a really fun way to experience dunes. All you need to get started is a quad bike, a stretch of empty desert and some serious dunes. Riding up a sand dune takes skill, and you'll probably fall back down it first, but once you learn how to ride up and slide down it on your belly or butt with sand surfing gear like chest protectors and knee pads, you'll be hitting speeds of up to 50 miles per hour! Plus, if your morning desert safari lodge or campground is out near enough to some big old dunes that don't have any humans nearby, nobody will be able to hear you scream!
How much does it cost?
The common cost for a morning desert safari is AED399 per person. The price changes depending on which package you choose and additional costs like lunch. For example, if you are planning to have lunch with your group, you may pay an extra amount of AED200-300.
There are some additional costs that you should take into consideration. There are two prices offered – one with lunch included and one without. The price will increase by AED150-200 if you decide to have lunch with your group.
For example, Group of 6 people: AED399 per person – AED1245 total with no extra costs, or AED549 per person – AED1699 total with extra costs (lunch not included).
You should also consider that you may need to pay for an additional activity, like quad biking. There are several packages available, ranging from AED55 per person (without quad biking) up to AED75 per person (with quad biking). This is an additional cost, but if you feel like it's a great fit for your group of friends, it might be something worth spending.
Things to do after the tour
A morning desert safari is a great way to see some of Dubai's natural beauty up close and personal, while learning more about how camels and other desert wildlife adapt to life in such harsh conditions. Camels are widely used in Dubai as a form of transportation, though you'll often see them just standing around seemingly doing nothing.
As you follow your tour guide through the desert on horseback, be sure to pay attention when he stops for an extended period of time.
If you look closely, you might spot dromedaries lying down in a small pit called a cooling hole. This is an effort to conserve energy by keeping themselves cool as they rest between shade breaks during travel or after resting periods at night.
When a camel does lie down, its legs are positioned so that it can rise quickly without getting sand or other debris stuck between its joints.
Camels have specialised muscles and tendons to help them re-stabilise themselves after rising from resting on their knees, and they also have thick pads that protect against abrasions.